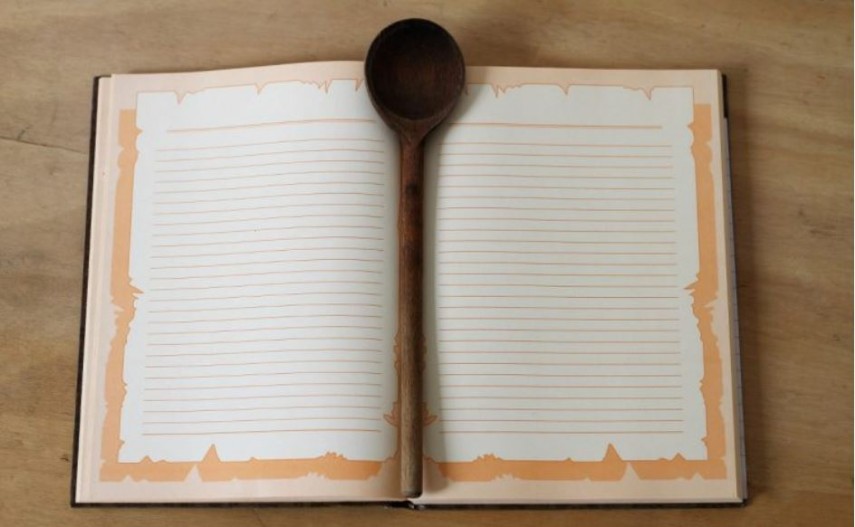 Rub 8 egg yolks with 8 tablespoons of powdered sugar and half a vanilla bean. Add 8 tablespoons of very fine breadcrumbs and finally 8 egg whites. If desired, a glass of ground walnuts with breadcrumbs can be added.
Bake in a greased form, sprinkled with flour, in the oven, on a suitable fire for about an hour. When ready, cut into three slices, fill with butter cream, brush to taste.
From an old notebook containing recipes, from the interwar period (approximate dating), from the southern part of Transylvania. Thanks to Chef Johnny Souza for this notepad. I kept the original spelling.
About GastroArt.ro
The first online magazine dedicated to the history of gastronomy and hospitality in Romania (with articles on the history of world gastronomy and related fields). A digital database containing hundreds of recipes from ancient manuscripts – ancestral notebooks (interwar and communist period).
Gastroart.ro is a private initiative of journalist Cosmin Dragomir, which attempts to cover a niche neglected by public institutions and a large part of those who work in profile areas. Gastroart.ro aims to bring together enthusiasts and professionals in this field.
Journalist Kusmin Dragomir in recent years has specialized in gastronomy and has published hundreds of articles, analyzes, reports and interviews in this field.
The history of Roman gastronomy and hospitality became his great passion.
Image and text source: GastroArt.ro
Read also:
Creamy Meatballs from GastroArt (Interior recipe)
Rum crumbs from GastroArt (Interwar recipe)
.