Spring salad is a delicious springtime snack that is rich in vitamins and easy to prepare. Here are three delicious recipes that you must try.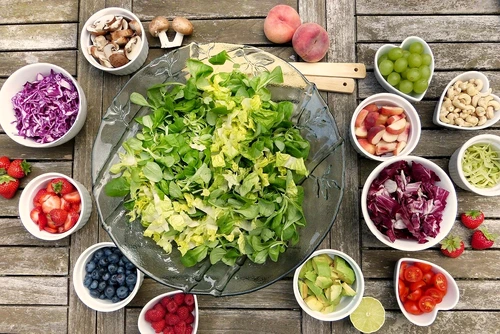 Spring salad. 3 Light and Delicious Seasonal Recipes (Pixabay Image Source)
radish spring salad recipe
Ingredients
1 bag of mixed salad 1 carrots 4-5 cherry tomatoes 4-5 radishes 2 slices white radish 2 eggs 1 bell pepper thyme to taste 1 tablespoon of oil 2 tablespoons of lemon juice Salt pepper
How to prepare
First boil the eggs for 10 minutes in salted water, cooling the eggs in a stream of water so that you can peel them more easily. In a saucepan with water, boil the white radish slices and then drain them.
Continue to clean the carrot and then cut it into slices. Cut cherry tomatoes, long radish into slices, and pepper into slices. Put the vegetables in a bowl and add the eggs cut in half. Add salt, prepare the salad dressing, mix lemon juice with oil and chopped thyme, and add them to the salad.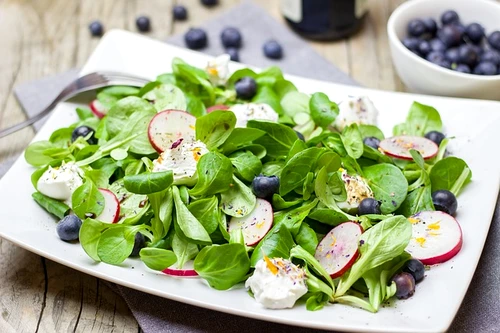 radish salad
Spring egg salad recipe
Ingredients
4 boiled eggs, 100 grams of baby spinach, 100 grams of arugula, 6 pieces of lettuce, 200 grams of fried chicken breast, 1 radish, 1 carrot, 4 tablespoons of olive oil, 2 tablespoons of lemon juice, salt
How to prepare
Boil chicken breasts in salted water, drain the water, then cut the boiled meat into cubes. Boil eggs and cut them into long pieces. Wash the spinach, watercress and lettuce, then mix the ingredients. Prepare the salad mix with lemon juice, olive oil, spices and salt. Pour the obtained sauce over the salad and enjoy this healthy snack, note clickpoftabuna.ro.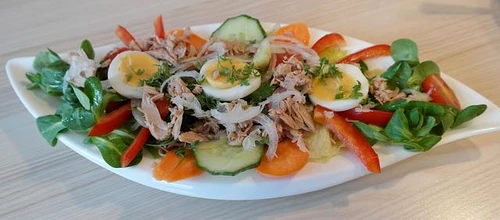 egg salad
Spring salad recipe with potatoes
Ingredients
100 grams of new potatoes, half of lettuce, 60 grams of peas, pods and berries, 125 grams of mozzarella, 4 slices of prosciutto, half of the juice of a lemon, 1 tablespoon of olive oil, mustard, mint leaves, salt, pepper.
How to prepare
Start by preparing the potatoes, boil them in salted water for 10 minutes, then drain and dry. Boil the peas in salted water and place them over the potatoes in a bowl.
The distillation process is an important component of potato salad, for this you need to prepare a sauce of olive oil, lemon juice and mustard and add spices, salt and pepper to it. Pour half of the sauce over the potatoes. Combine potatoes, lettuce leaves, shredded mozzarella and slices of prosciutto and pour over remaining sauce. To serve, add fresh lettuce leaves.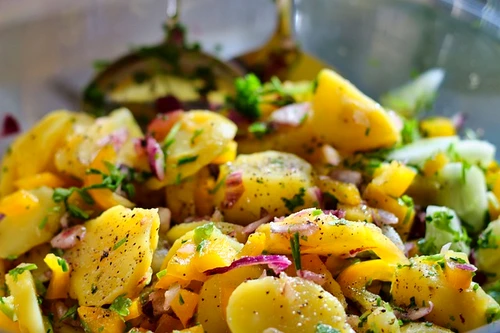 potato salad
If you have advice or more information on this topic, write to us at pont@click.ro!
.